Crank (Near Billinge) Anti Aircraft Gun Battery Site West Lancashire (MY10)
(IMPORTANT! Private Land No Admittance Without Prior Permission)
Crank anti aircraft gun site was used during WW2 and post WW2 until the mid 1950's.
The reinforced concrete generator bunker and the adjacent building and also the reinforced concrete post WW2 control bunker still remain.
A number of camp barracks/buildings survive but are in poor condition. Parts of the perimeter fences are also still visible. The gun pits appear to have been demolished or they may still be there backfilled during developments by the local utility company..
Crank was involved in orange yeoman trials (which is radar detection system).
6 gun sites were selected for the trials:
Crank (MY10), Thurstaton (MY24), Norley (MY39), Flint (MY45), Altcar (MY66) & Penketh (MY76).
All 6 gun sites were connected with a dedicated 2-pair land line to Newton tactical control radar at Newton Hollow Newton Cheshire.
Newton Hollow Newton was the site of data handling for each of the gun sites.
(IMPORTANT REMINDER! Private Land No Admittance Without Prior Permission)
If you are tempted to go to this site, then please be aware that the land is privately owned and we managed to get special permission to visit the site and take photos.
(Typical Gun Battery)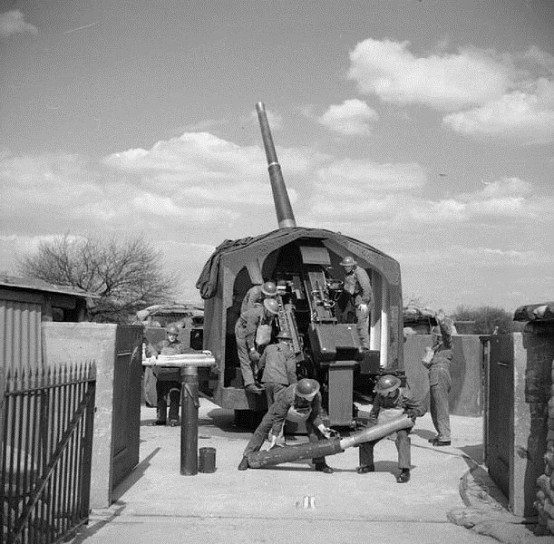 Plan View of Crank Gun Battery Today 2013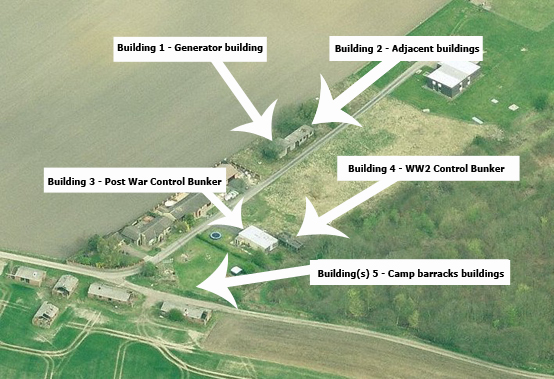 Building 1 - Generator building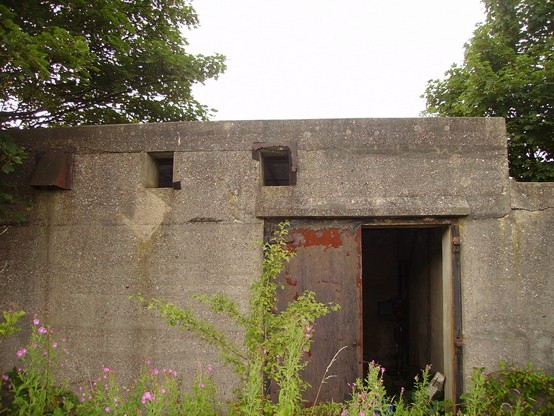 Building 2 - Adjacent buildings (Building 1 - Generator building far left)
Building 2 - Adjacent buildings (Building 1 - Generator building on left)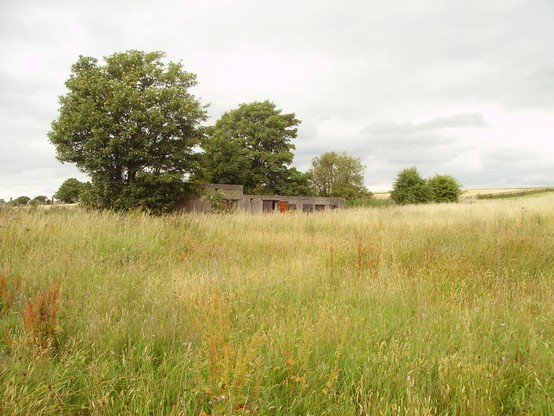 Inside Building 1 - Generator building (electrical switchgear)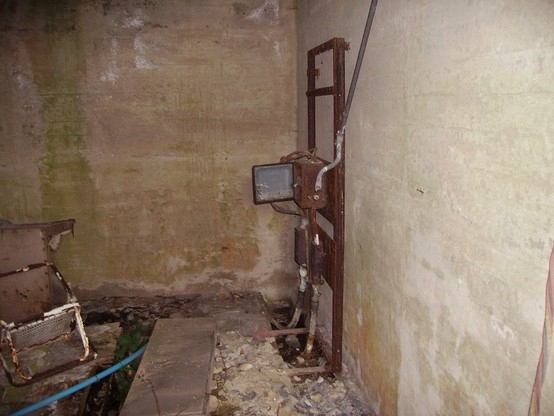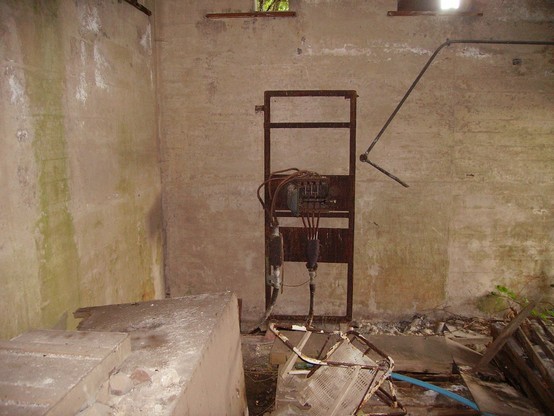 Inside Building 1 - Note the exhaust outlet grills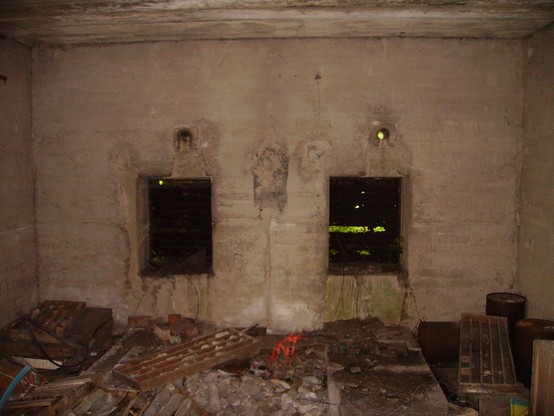 Inside Building 2 - Adjacent building to Generator building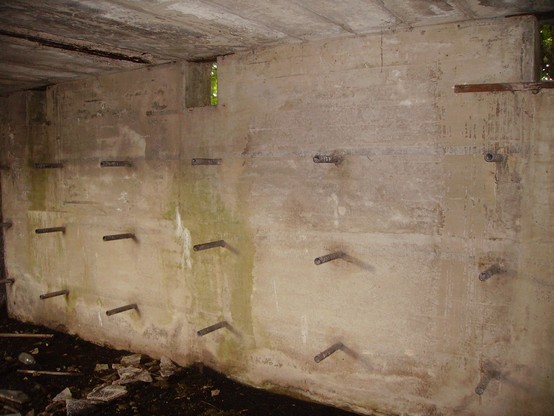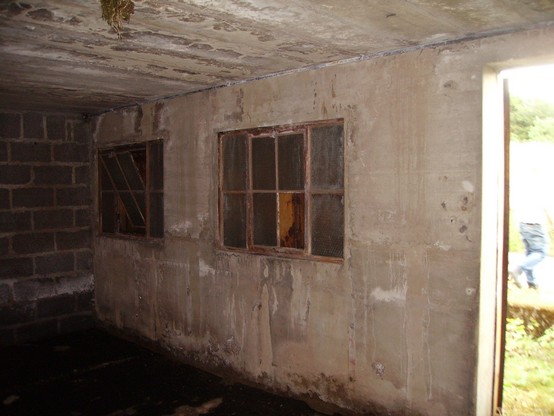 North-siding perimeter fence at side of generator building 1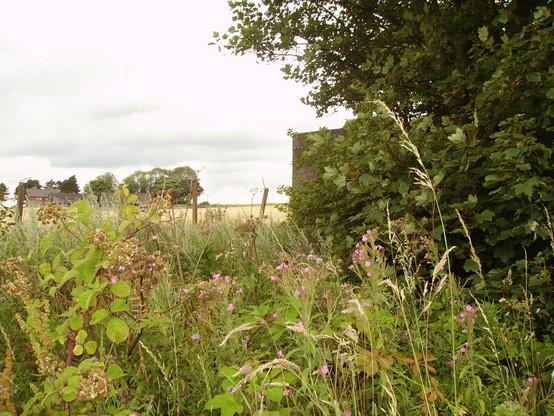 Building 3 - Post War Control Bunker (side on view)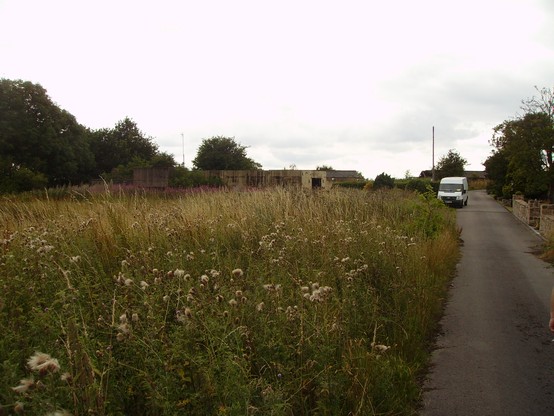 Building 3 - Post War Control Bunker (closer side on view)
Building 4 - WW2 (Old) Control Bunker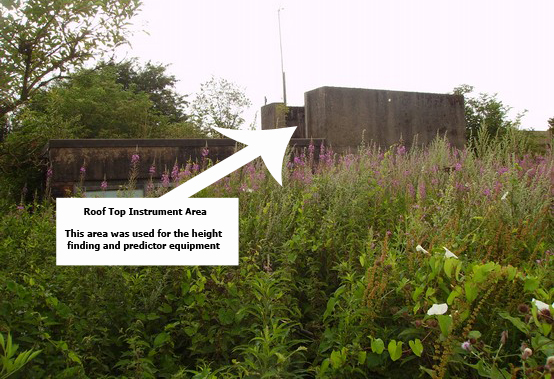 South-siding perimeter fence showing perimeter gate
Building 3 - Post War Control Bunker (closer front view)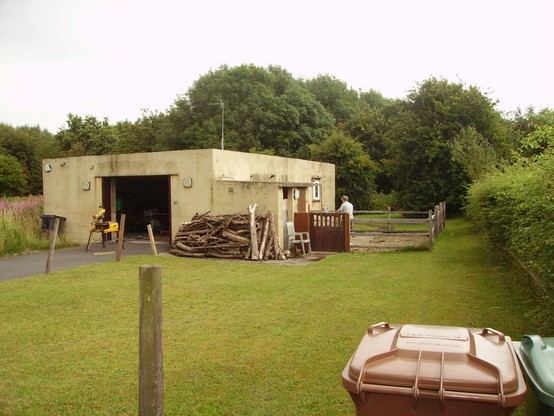 Building(s) 5 - Camp barracks buildings