Record Site Plan of 'G' Site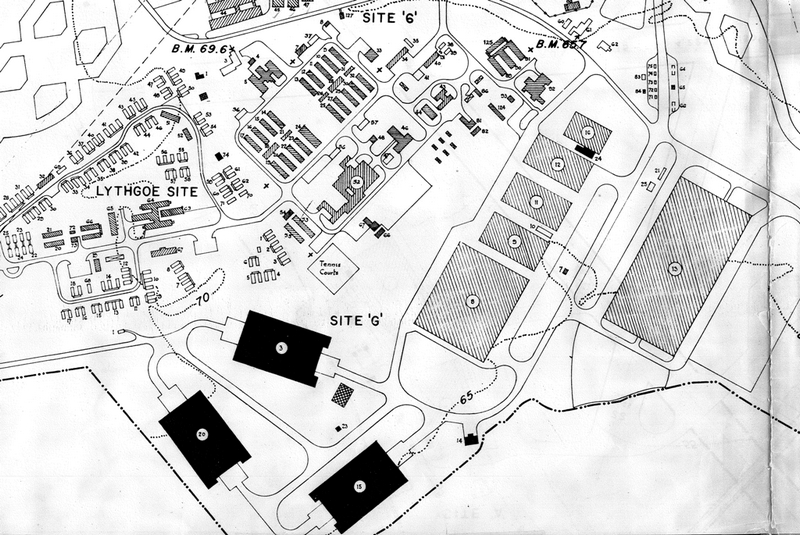 'G' Site
'G' site is located on the South West corner of the airfield behind site 6.
The air ministry built 3 'L' type hangars on 'G' site in 1939 numbered 3, 15 & 20 on the site plan (above).
The 3 hangars were built to air ministry drawing numbers 10755/39 & 5163-5/39.
This type of hangar was built by the Teeside Bridge & Engineering company limited.
Across the airfield on 'E' site 3 identical hangars were constructed and are explained in more detail on the 'E' site page
On the 1st of April 1940 37 maintenance unit RAF arrived on 'G' site & left when the USAAF arrived on the 15th of July 1942.
The USAF called the site 'Underground Hangars' because they were earth covered with grass.
This was to camouflage from above.
During 1943 the USAAF enlarged 'G' site by constructing 3 Bellman Hangars numbered 9, 11 & 12 on the site plan (above).
These type of hangars were a temporary transportable design constructed of light rolled steel sections designed in 1936.
Also, warehouse workshops were erected and these were buildings 8 & 13 on the site plan and totalled 281,500 square feet.
The Americans left at the end of WW2 and the RAF returned on the 9th of June 1946.
When the Berlin airlift started the Americans returned in September 1948 and were then called the USAF.
The site was handed back to the RAF again on the 18th of June 1965.
In the early 1980's the site was demolished and the site is now (2016) an industrial estate.
3 'L' Type Hangars on 'G' Site.
The Hangar on the Left of the Photo is No. 3 (The Small Rectangle Above it to the Right is a Static Water Tank)
The Top Right Hangar on the Photo is No. 15.
The Bottom Right Hangar on the Photo is No. 20.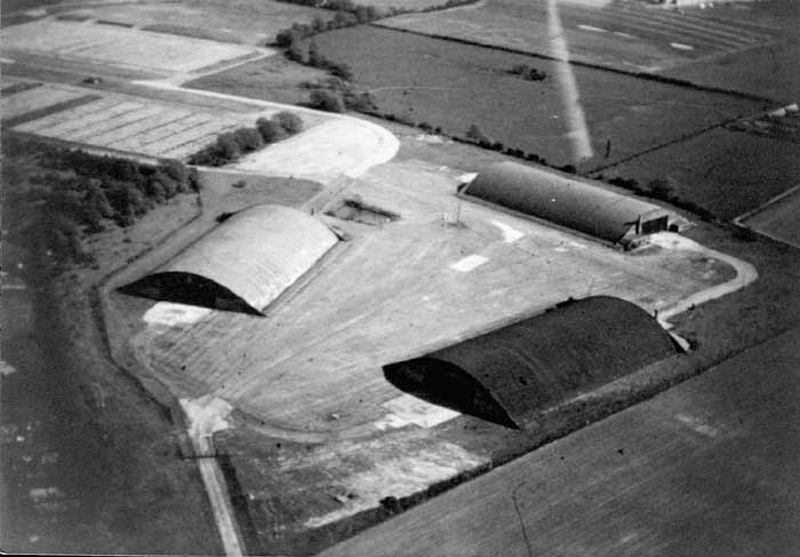 Leyland Hippo Outside Hangar No. 20 1980's.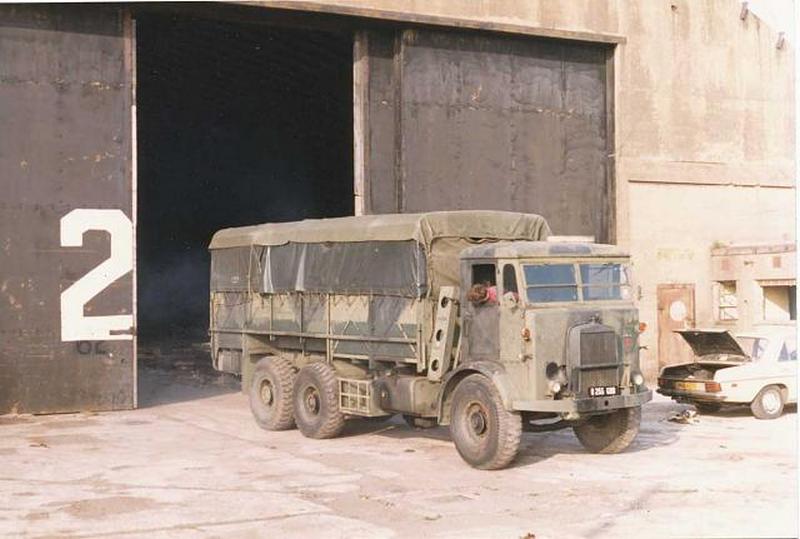 More Pictures etc Coming Soon Regarding Site 'G' .....
<-------- Click Here to Go Back to Burtonwood Home Page