Entrance at the Main Gate 12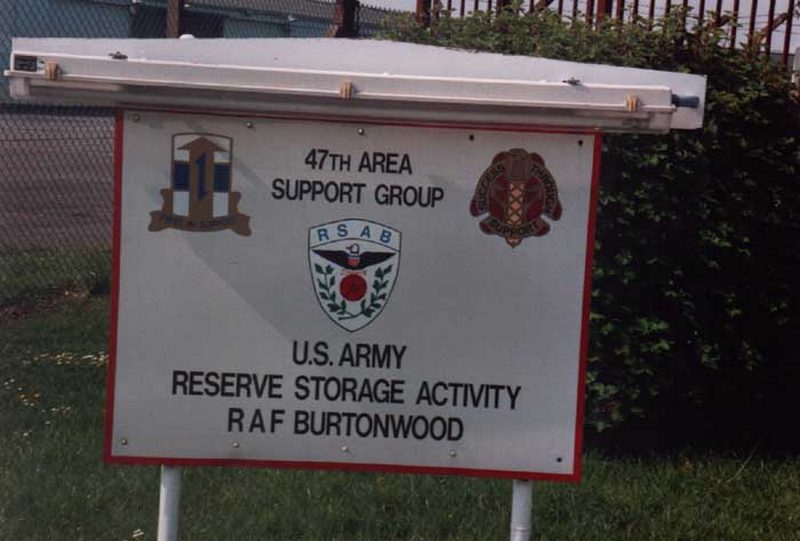 Site 8 (Header House Warehouse US Army Storage Depot)
Site 8 was located on the West side of Burtonwood Road opposite BRD (Burtonwood Repair Depot) site.
Construction of the site was started in January 1953 & the warehouse was opened on August the 16th 1954.
The length of the warehouse was 5,280 feet (1 Mile Long)
The Width of the warehouse was 1,255 feet with a capacity of 5,000,000 cubic feet & was the largest covered warehouse in Europe with a total building cost of $12,000,000.
The site was served by a railway branch line, with level crossing barriers and traffic lights crossing Burtonwood Road.
The branch line passed the South side of BRD site entering the Liverpool to Manchester railway line.
The US Army moved into site 8 in February 1967 & the site was named Burtonwood Army Depot.
On the 4th of January 1982 its name was changed to 'The 47th Area Support Group US Army Reserve Storage Activity'.
With the ending of the 'Cold War' site 8 became surplus to requirements & the US Army left in the middle of 1993.
The site was later demolished to make way for private housing.
Site 8/Header House Under Construction 3rd of August 1954.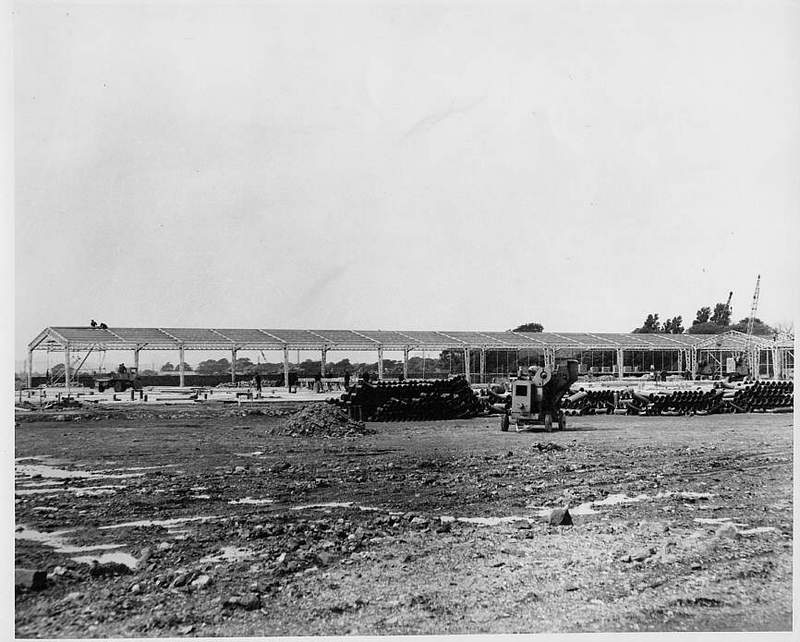 Aerial Photo Site 8/Header House.
Note: BRD Site is on the Top Left of the Photo.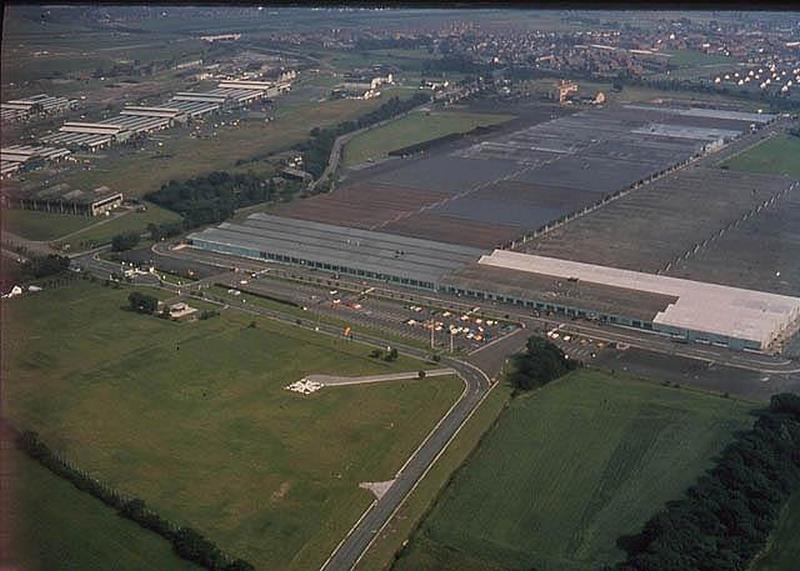 Numerous American Military Vehicles Parked on
Outside Storage Area on Site 8/Header House.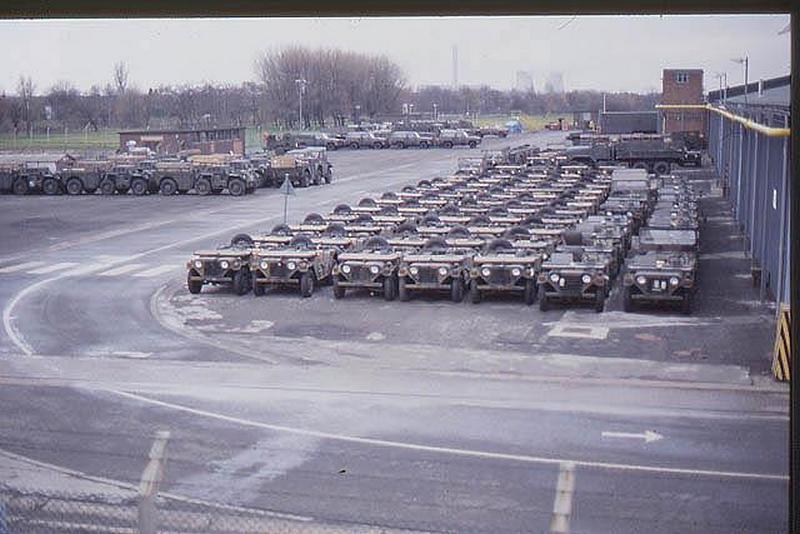 Even More American Military Vehicles (Jeeps).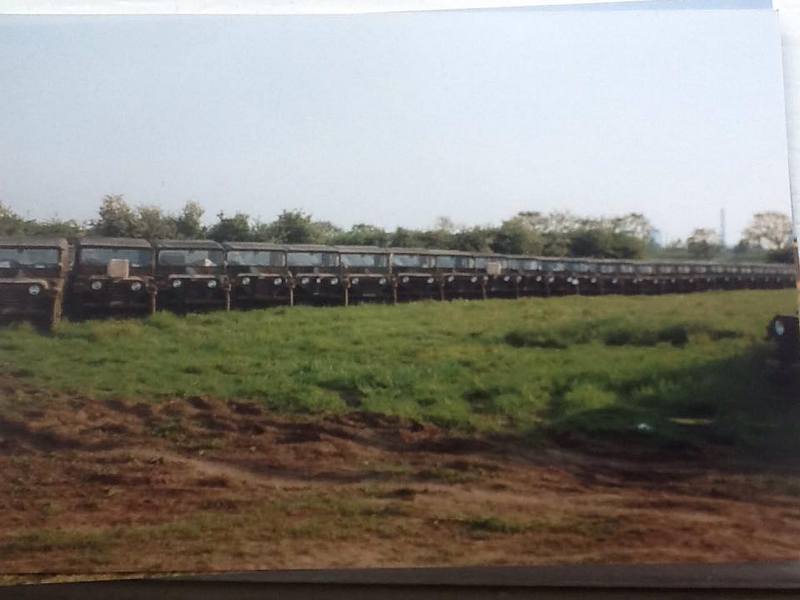 US Army Headquarters.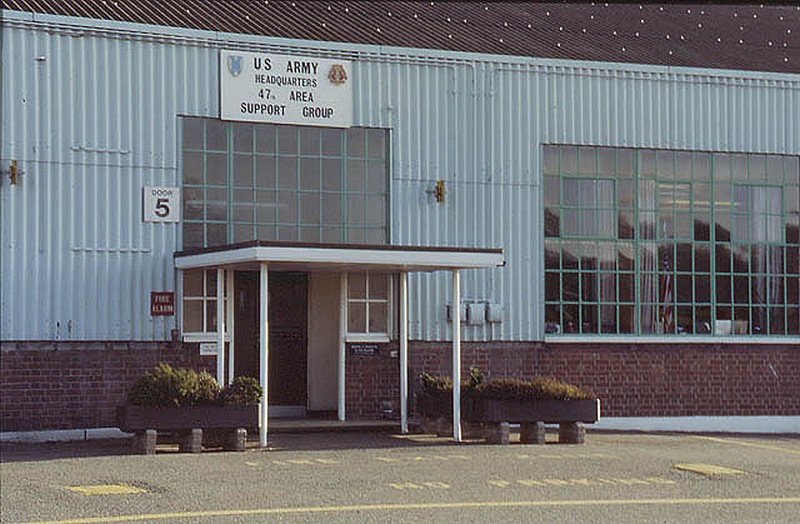 Header house warehouses.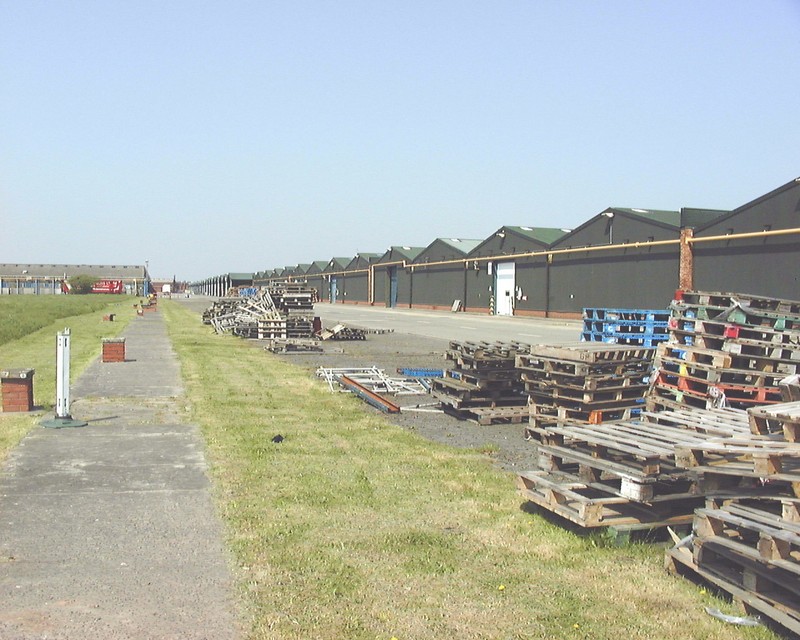 United States Army CH-47 Helicopter.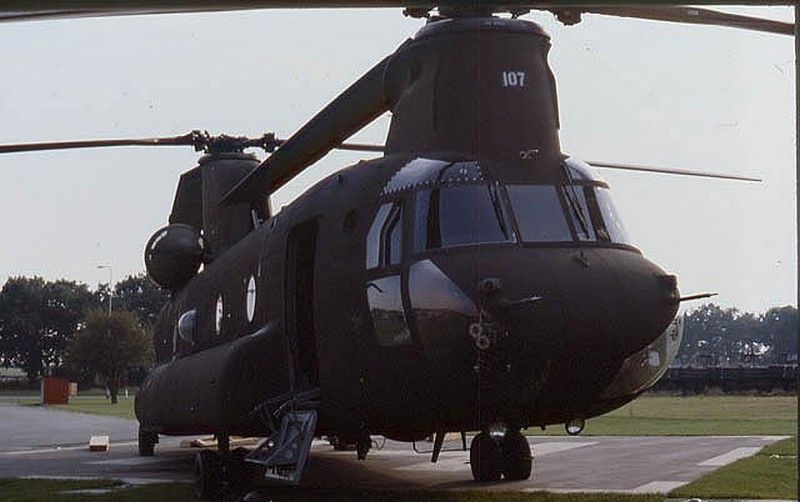 United States Army CH-47 Helicopter taking off.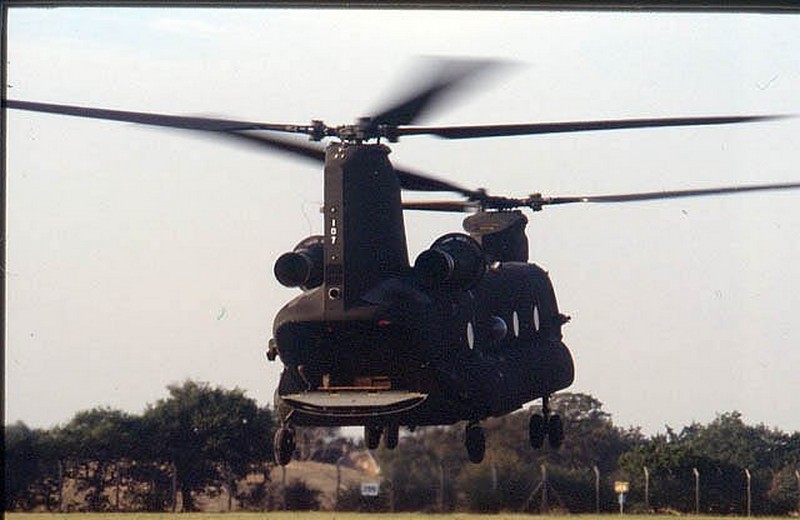 United States Army Iroquois Helicopter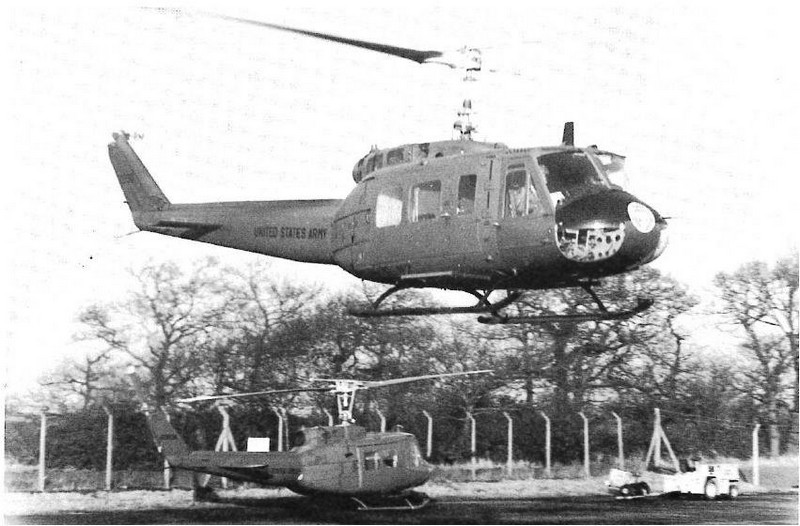 Looking East from the Lamont high-pressure boiler
house, in the foreground can be seen the fuel store.

In the background across Burtonwood road can be seen
the workshops on the BRD site. Date of photo is 1962.
Railway branch line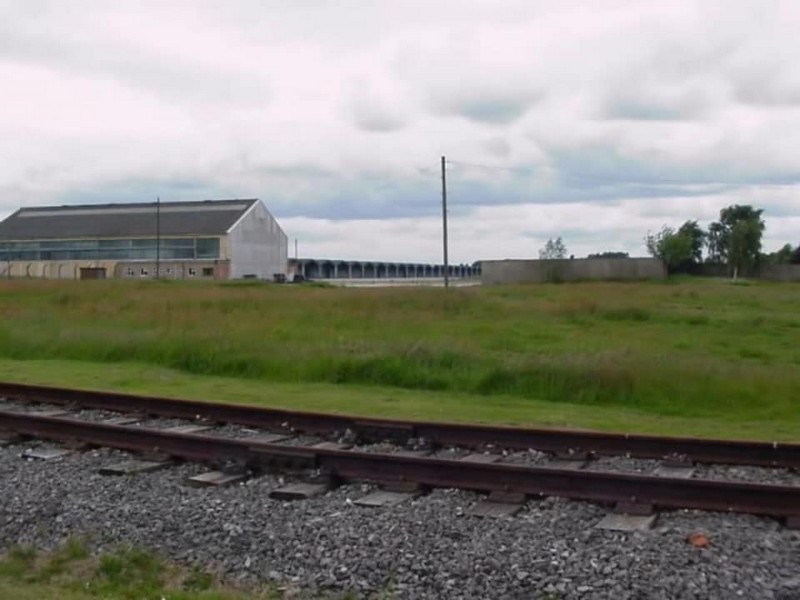 Railway branch line leading to the railhead.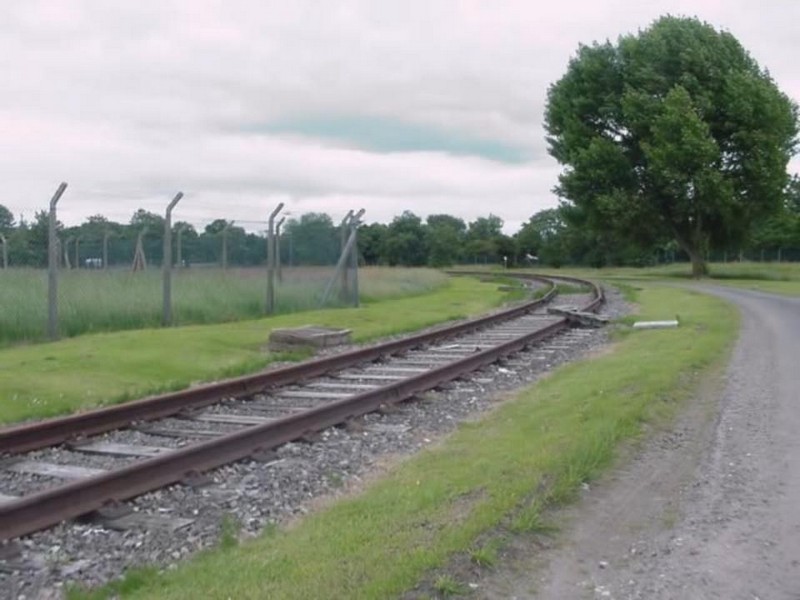 Railway branch line looking East towards the
level crossing gates on Burtonwood road.

After crossing Burtonwood road, the branch line
travels through the BRD site then connects up with
the main Liverpool to Manchester main railway line.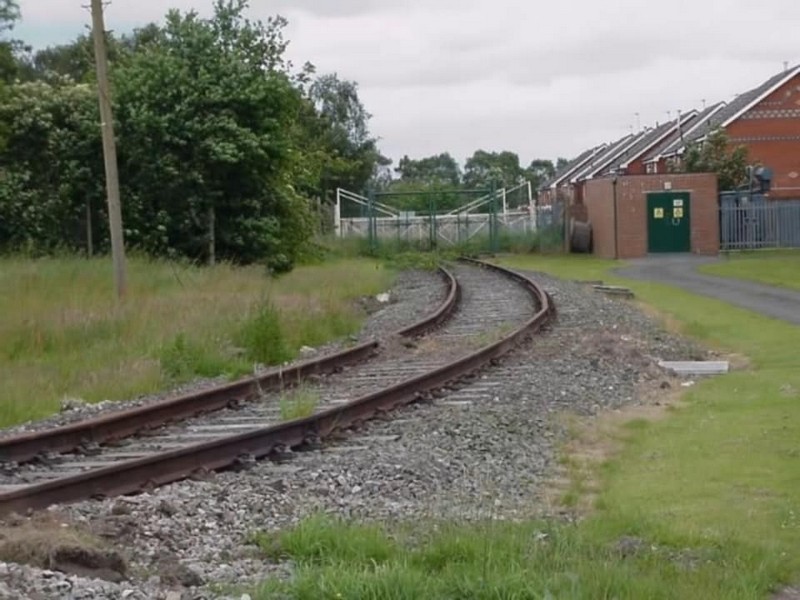 Header house Warehouses.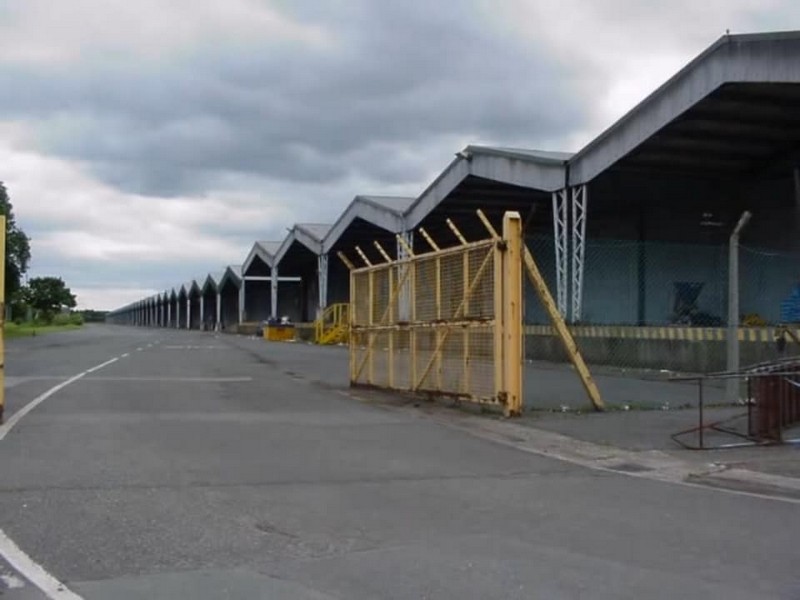 Vehicles lined up in front of the warehouses.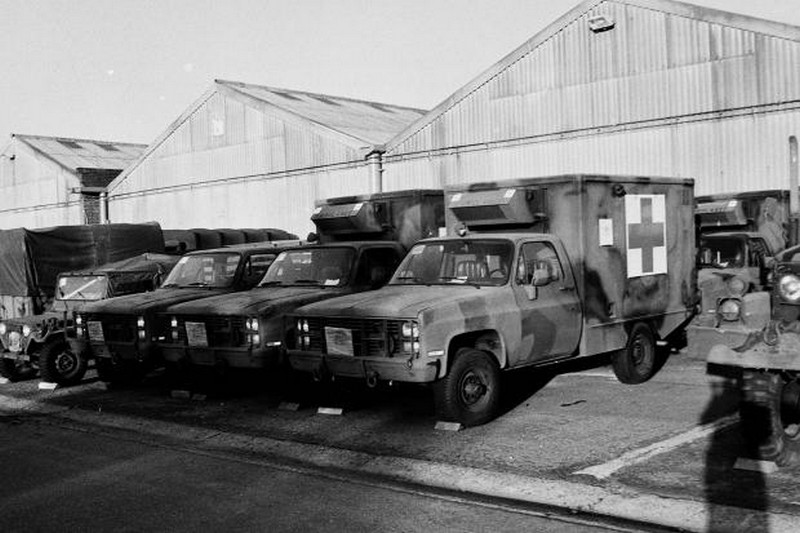 Sports and recreation field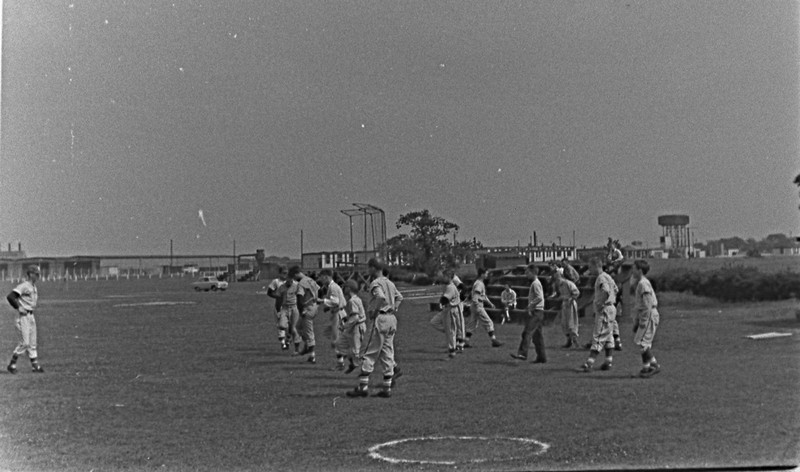 Sports and recreation field.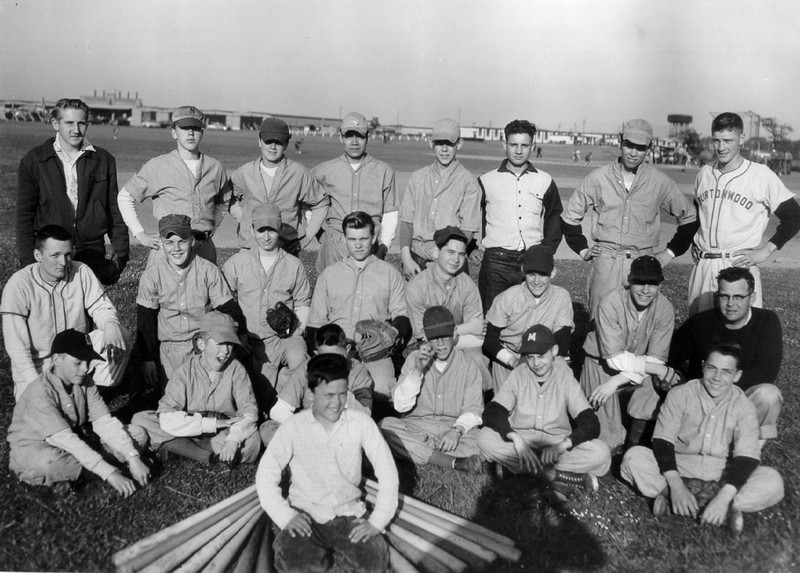 Site 8 record site plan.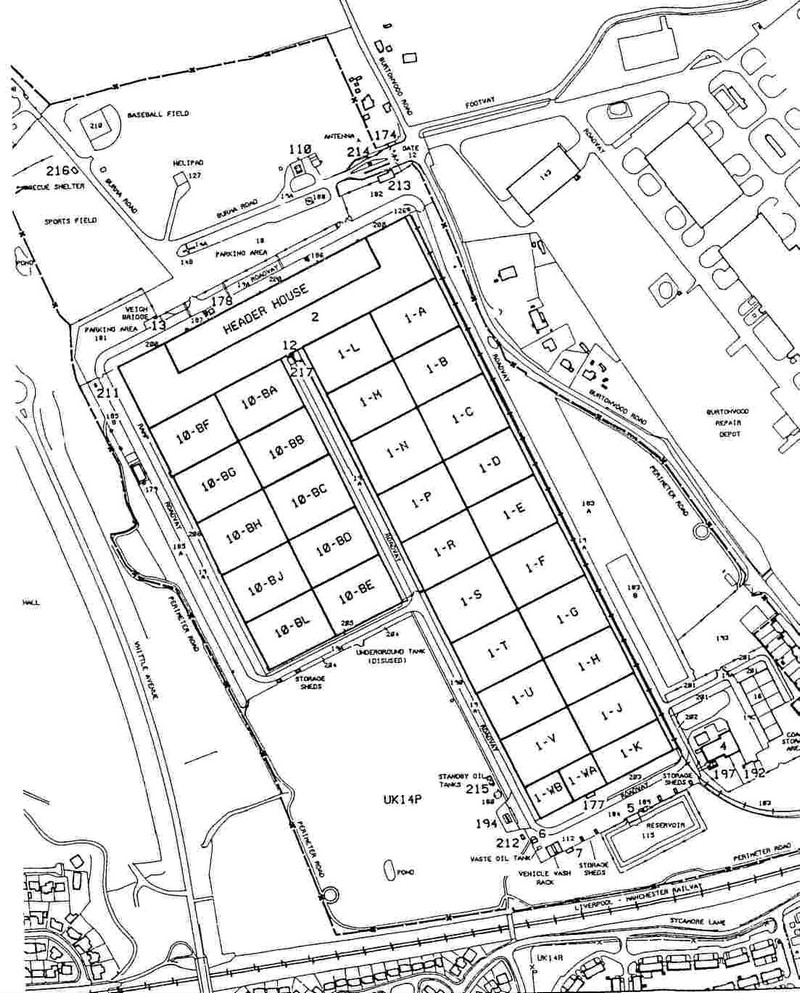 Inside the header house during May 1959.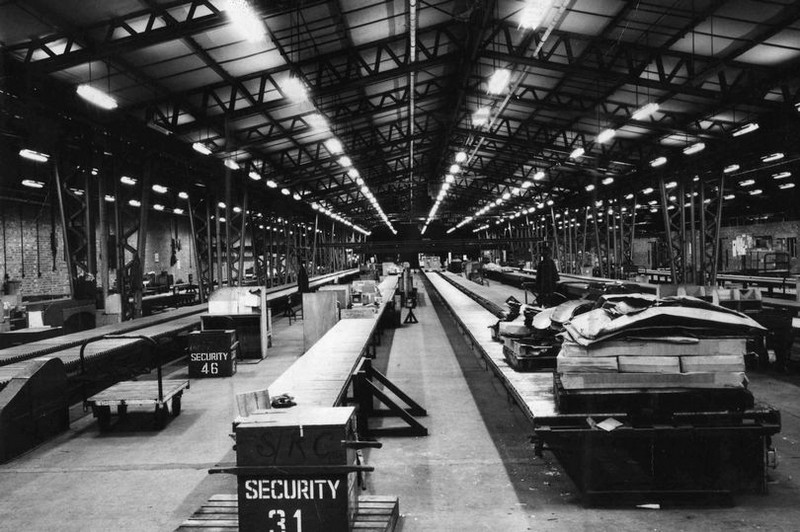 The original entrance gatehouse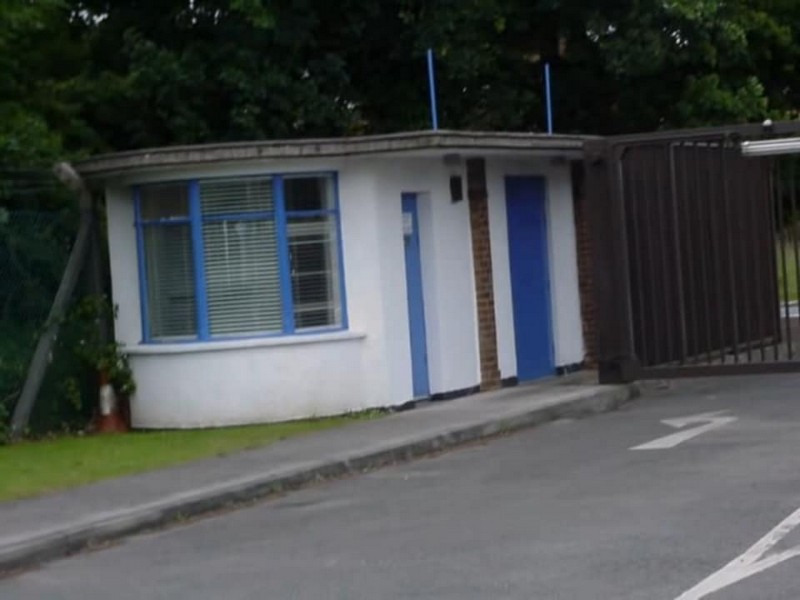 The newly updated gatehouse.
Outside storage in front of the header house.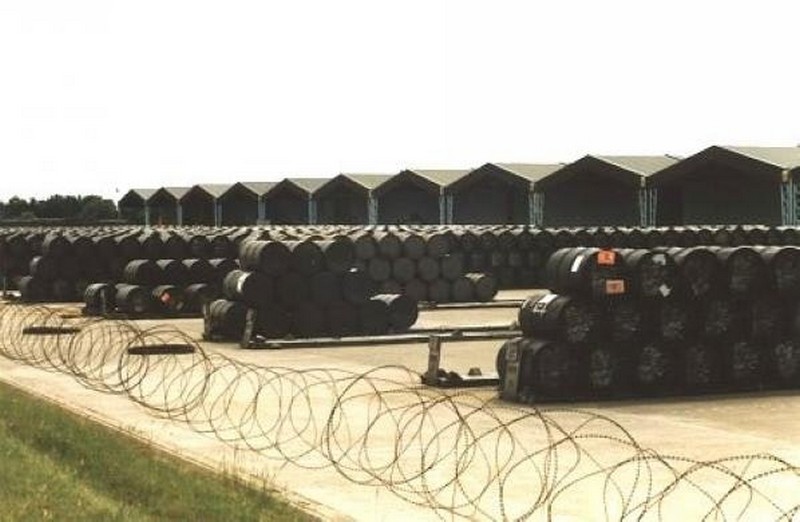 Trailer tankers.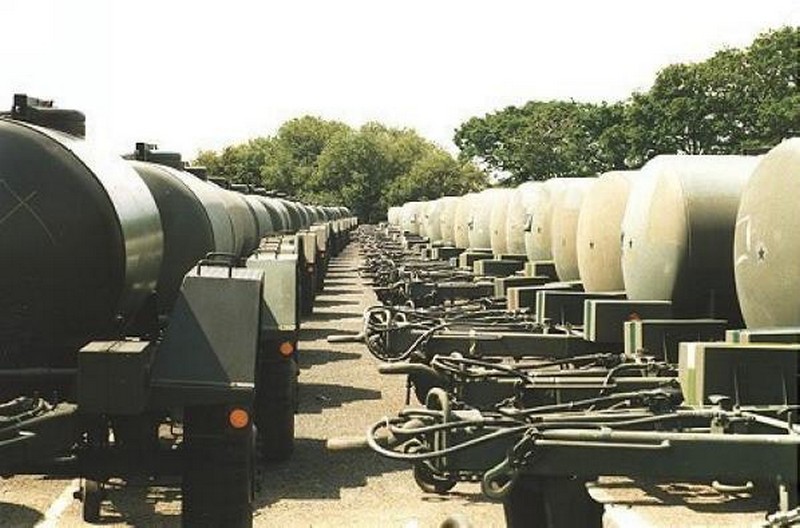 Recreation sports field.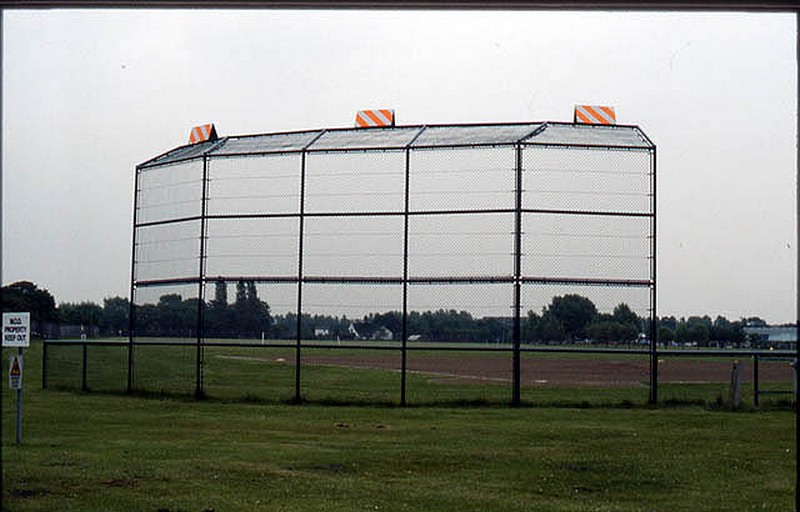 An American officer announcing to civilian
workers when site 8 was to close down.
LT Colonel Bryan Lobdell, the commanding officer
of Burtonwood is the last American to leave site 8.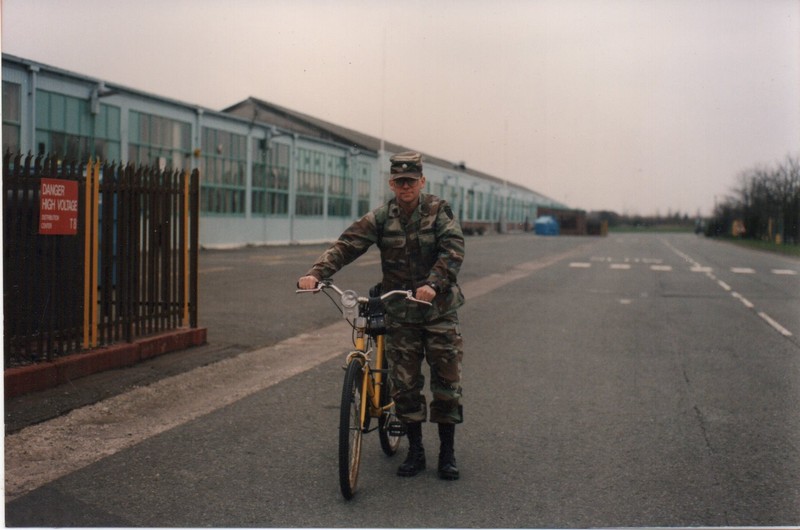 More Pictures etc Coming Soon Regarding Site 8 .....
<-------- Click Here to Go Back to Burtonwood Home Page