Record Site Plan of Site 1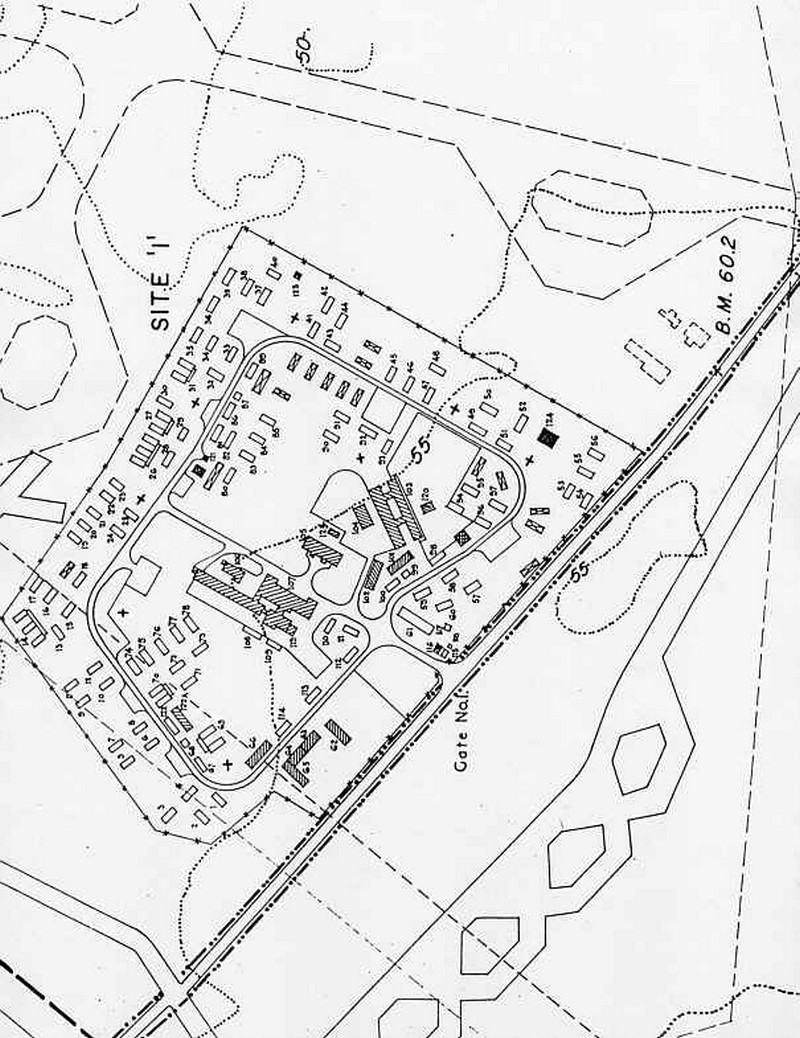 Site 1 - Communal Living Area (Colin Kelly Hall)
Site 1 was located on the North East corner of the airfield. The main entrance (gate 1) was located on Burtonwood Road. The site was constructed for the RAF in 1939/40.
When the USAAF arrived in 1942 the site was enlarged and by 1943 91 nissan huts and 25 gerard huts had been built.
Each living site was given its own name named after a famous American person (site being Colin Kelly Hall).
After World War 2 the 59th air depot USAF arrived at site 1 during 1948 and refurbished the site.
During the 1950's the site was used for the dependants base school and married quarters.
The site became derelict by the end of the 1950's and was demolished in the late 1960's.
Part of site 1 now lies underneath the Kingswood housing estate.
Notice Board When Entering Site 1 Communal Site During
the 1950's (Lady in the Photo - Unknown?).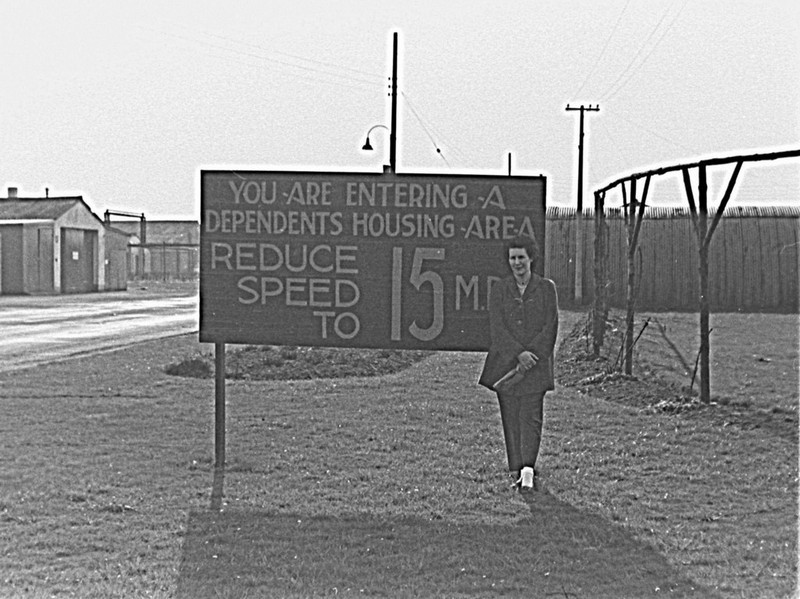 The Following Photos are the Dependants at Burtonwood
in the 1950's & Their Teachers in Their Classrooms.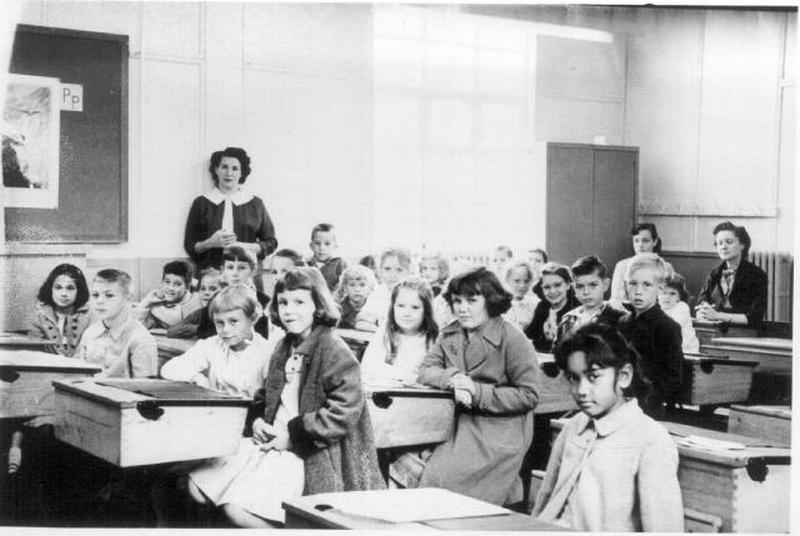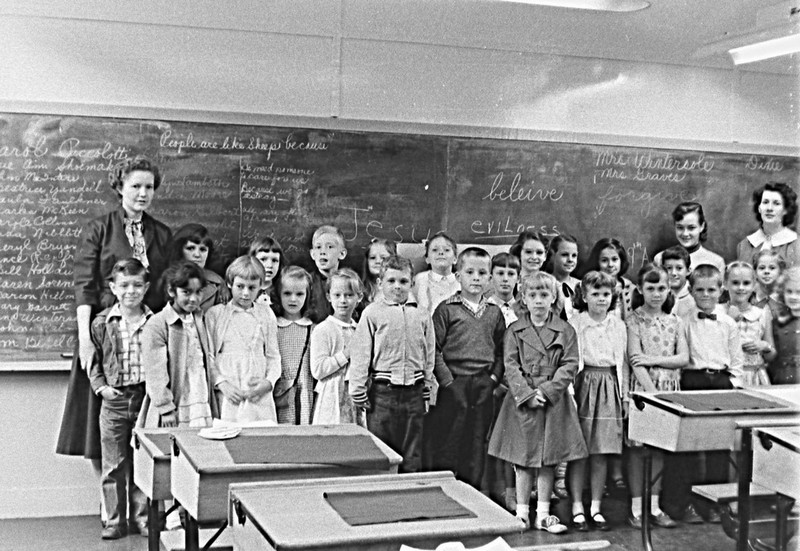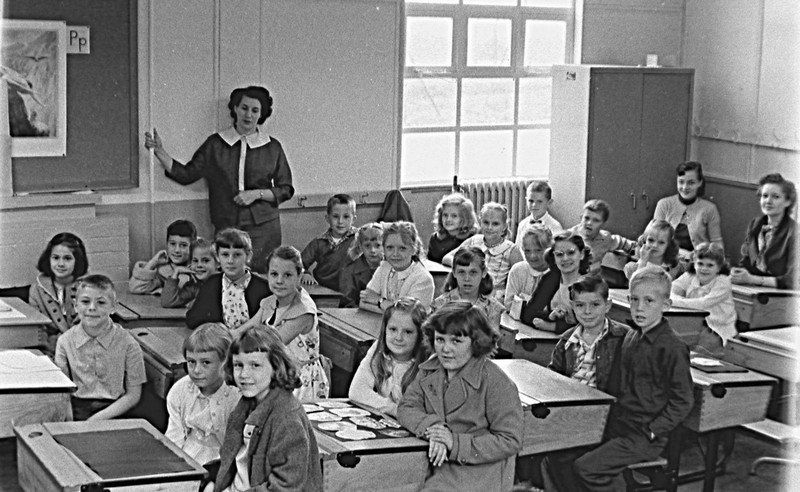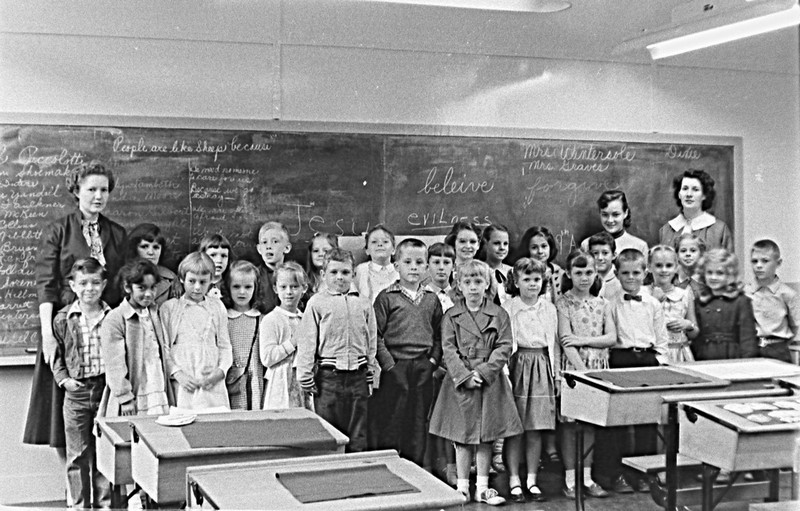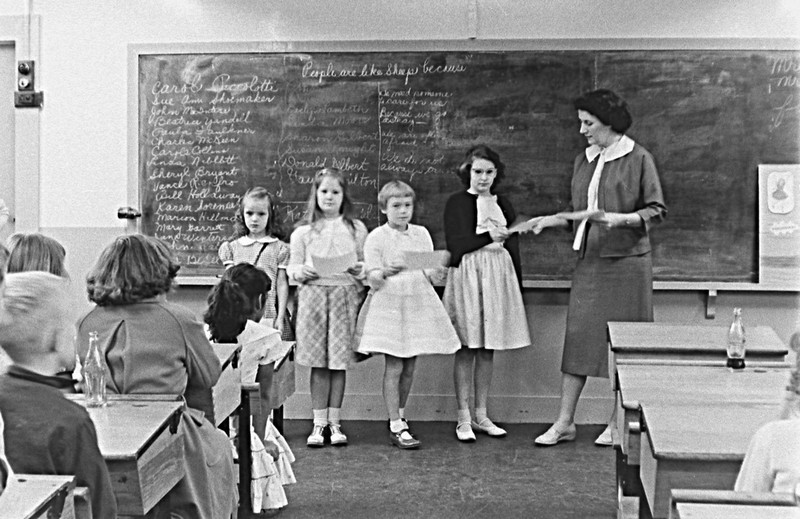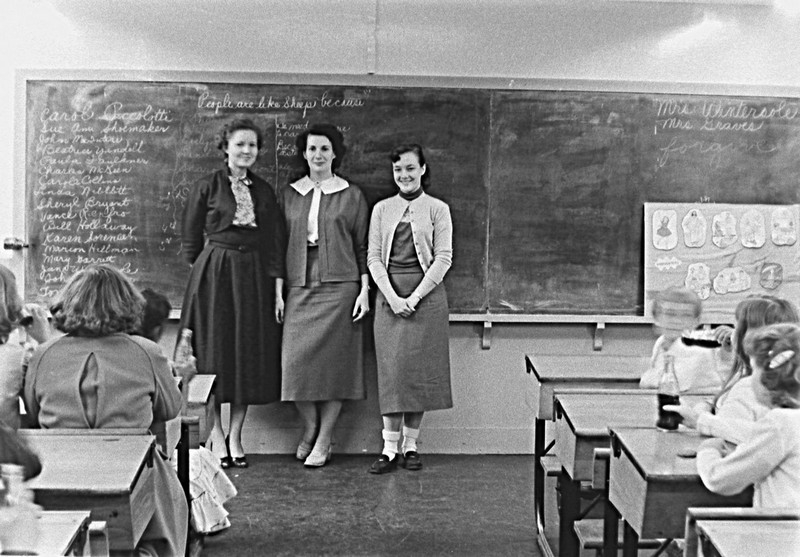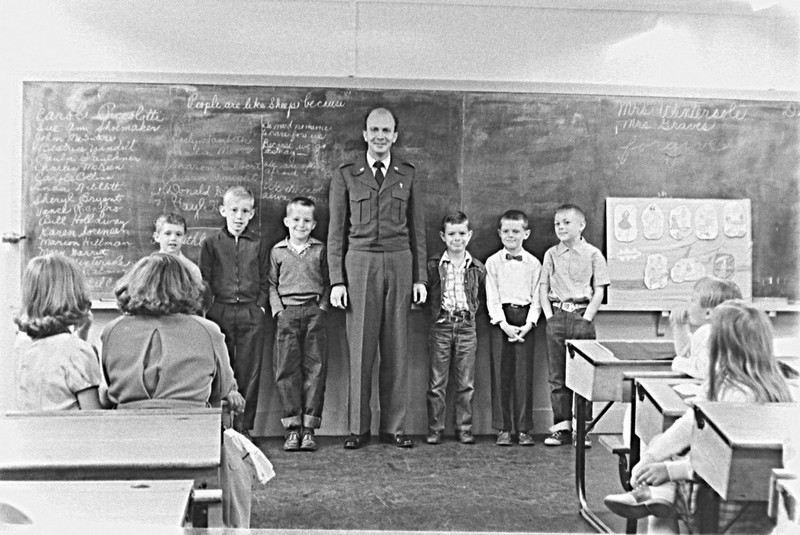 Dependants Playing Within The Communal Area.
More Pictures etc Coming Soon Regarding Site 1 .....
<-------- Click Here to Go Back to Burtonwood Home Page