Bob Pugh kindly allowed us to use the following photographs
(below) along with these emails he recently sent us ....
1st Email From Bob ....
"Hi Gary & Malcolm,

I was a member of the maintenance crew that maintained the equipment used in the control tower.
Our shop was located in the old WWll control tower, that is seen in your photo taken from the control tower. The repair shop was on the ground floor, while the VHF radio equipment was on the second floor. The control tower also had transmitters and receivers located on the floor directly under the tower operating floor.

We had telephone communication to the tower and also had a hand crank telephone that was a direct line to the tower. We spent a lot of time in the control tower when we had all of our duties completed during our 'shift'.

We worked a shift that consisted of, swing-mid, swing, day, day, mid: swing-mid (on duty 4pm to 8 am), 8 hours off, swing (on duty 4pm to midnight) 8 hrs off, day shift (on duty 8am to 4 pm), 16 hours off, day shift (on duty 8am to 4pm), 8 hours off, midnight (on duty) midnight to 8 am. Following this schedule, we would have approximately 4 days off duty.

We worked a schedule like that so we could get the maximum time off without being required to have a 3 day pass.

I believe the huts that we lived in were on site 4. We had two beds (bunks) at each end of the hut, with pot belly stoves at each end for heat. We had hut inspection every once in awhile, which consisted of a tour of the huts by our squadron commander and our first sergeant. Seeing we worked shifts, there was usually always someone sleeping during the day, so they would come in, have a quick look and leave without disturbing us.
The crew in my hut consisted of two of us in radio maintenance and two control tower operators.
Feel free to use any of the photos you want for your website.

When they started downsizing Burtonwood, they scattered us all over the UK. I was reassigned for my 3rd year at RAF Brize Norton.

Once again, thanks for keeping Burtonwood alive!

I have a few more photos I can send you as soon as I dig them out."

Bob Pugh
Wilkes-Barre, PA

2nd Email From Bob ....

"Hi Gary & Malcolm,
It's really great that you are keeping the ghost of RAF Burtonwood alive for those of us that served there, and that people of the area will know that the base existed at one time. Many a good memory still fills this aging body of mine, of the days that I served at Burtonwood.
My wife is from Orford, and she has two brothers living in Great Sankey and one in Scarborough.
Her Dad was retired from the British Army, having last been posted at Peninsula Barracks in Warrington.
I was at Burtonwood from July of 1957 to July of 1959.
I was assigned to the 1965th AACS Squadron. Our squadron duties consisted of operation of the control tower, teletype section (which was located on the ground floor of the main terminal building), the GCA unit which was at the approach end of the runway and the maintenance personnel for these installations."
Bob Pugh
Wilkes-Barre, PA
Email from Andy Skiba (Friend of Bob Pugh)

Hi Malcolm,

My old squadron mate Bob Pugh put me on to your website.

I was also in the same squadron and had the same duty assignment at Burtonwood. Radio maintenance for the tower, etc. Ironically my picture is the first one posted of the BW pictures. I was only at BW a short while when the picture was taken.

I didn't recall it till another BW squadron member, Don Prouty brought it to my attention. I was active in the Burtonwood Association for a number of years and was at a reunion in Warrington right after the control tower was knocked down and laying on its side.

A sad reminder of the many times we worked in that building. One of the UK members of the Burtonwood Association gave me the voltmeter face from the backup generator that was located in the tower.

I have it proudly displayed on my home office wall along with a wood plaque with the Burtonwood RAF emblem on it.
I was reassigned to RAF Wattisham when they started to phase out the base personnel.

RAF Wattisham was the home of the RAF National aerobatic team, "THE BLACK ARROWS" who flew 11 jet black Hawker Hunter aircraft. We got to see an airshow just about every day when they practiced their routines.
While at Burtonwood I spent most of the time hanging out at the service club If I remember it was called "The sky Line Club". They would have danced at the club every Thursday evening and would bus girls in from the Liverpool area to dance with us. Many romances were started from those weekly dances.

I was at Burtonwood for about 15 months before I was reassigned to Wattisham.

I returned to the Burtonwood reunions two or three times in the late eighties and met many of the people who had been at BW during the war years and during the Berlin airlift days. I also got to know Aldon and Sue Ferguson quite well.

He started the Burtonwood Association and wrote the two books about Burtonwood and gathered up many of the photos and history of the base from all the years.
I remember being there only 11 or 12 years after WW II and seeing much of the structure from those years still existing.

Thanks for keeping the history of those years still alive.

Andy Skiba

Bob Pugh's Photo's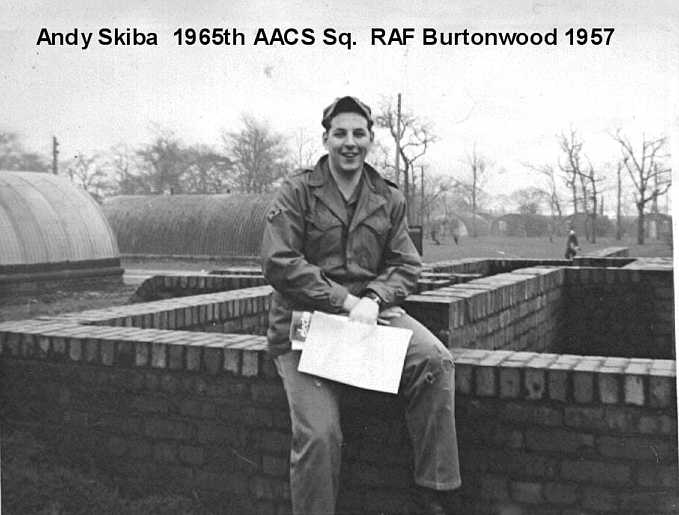 Bob Pugh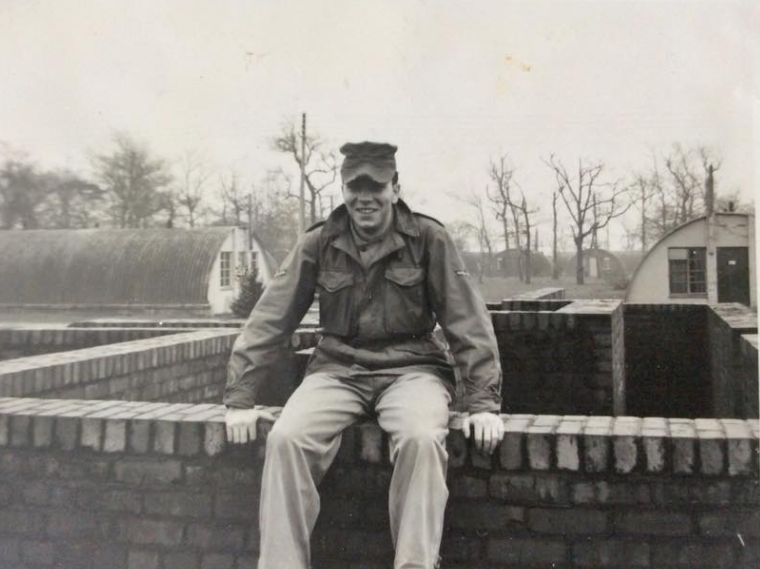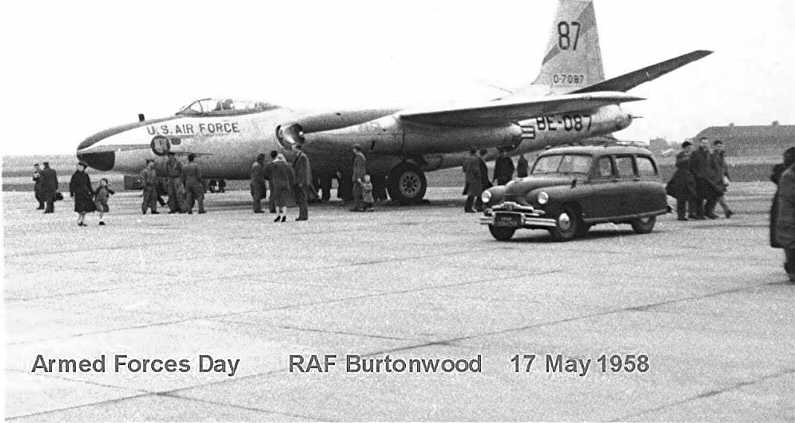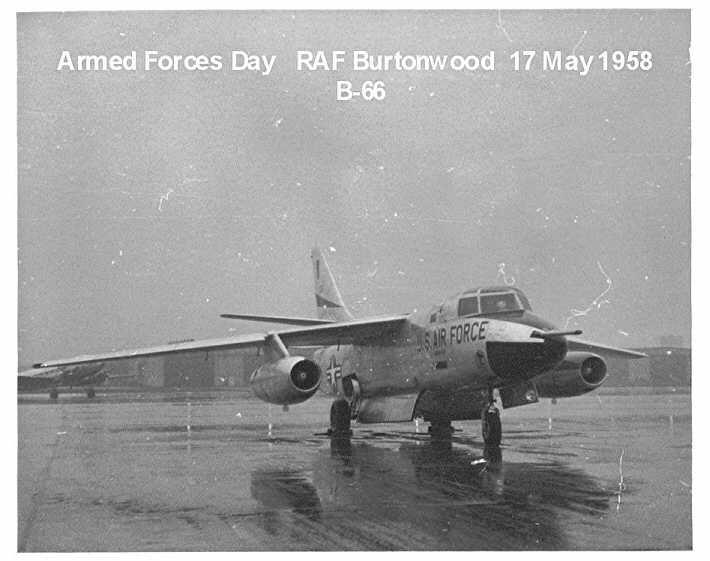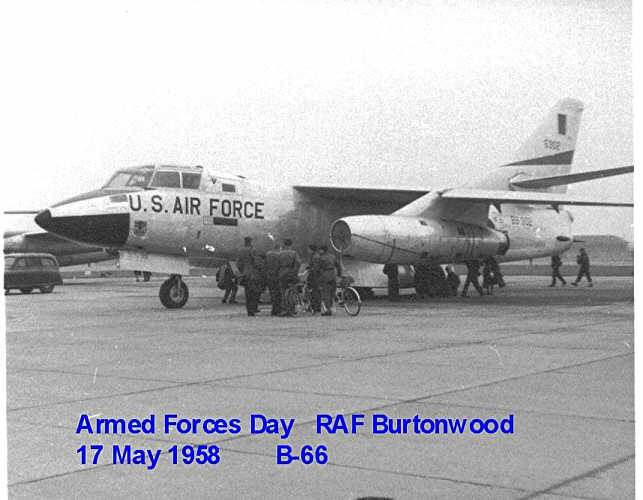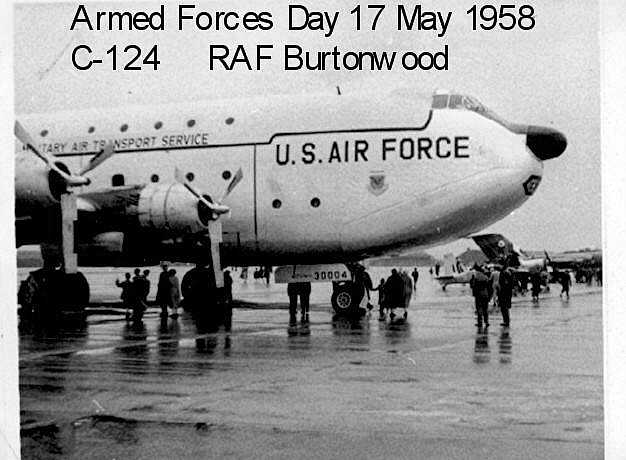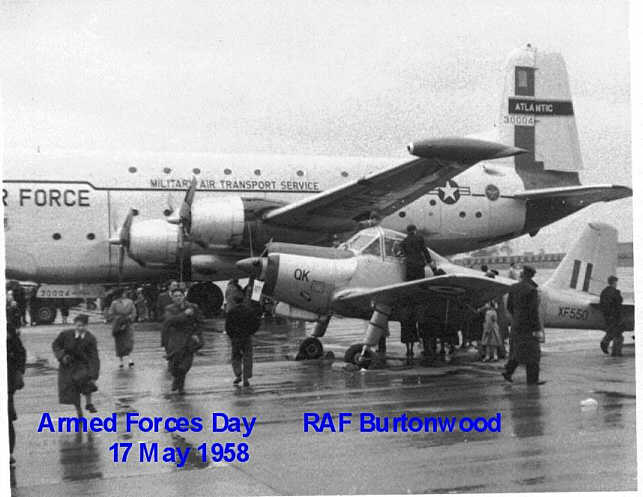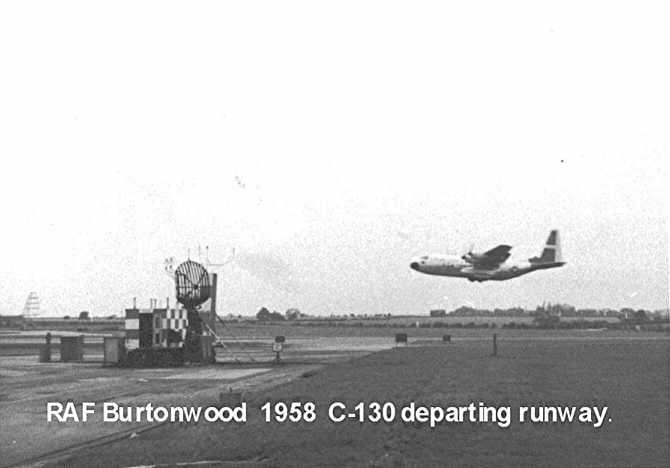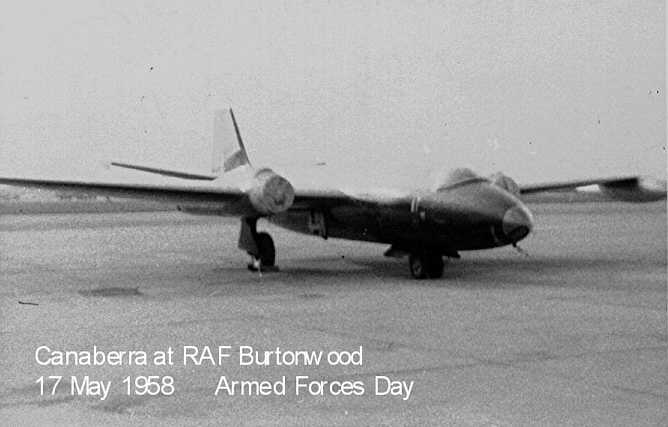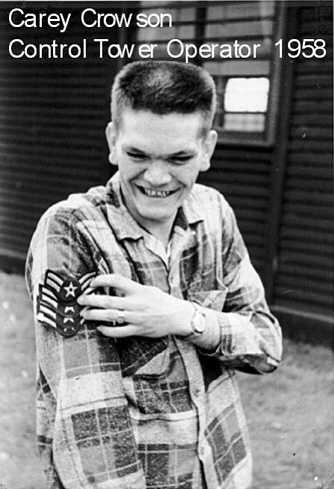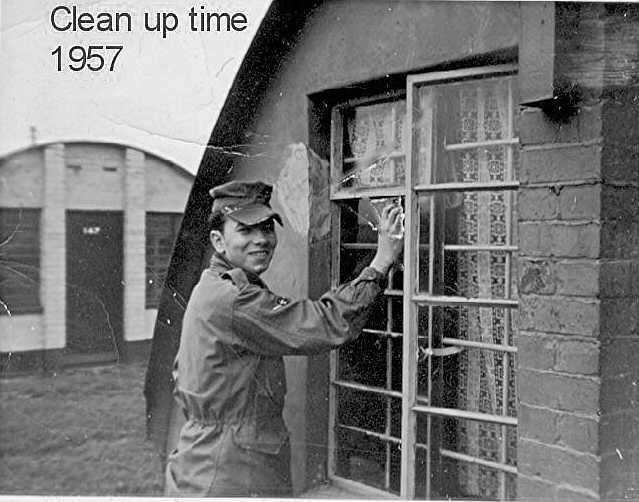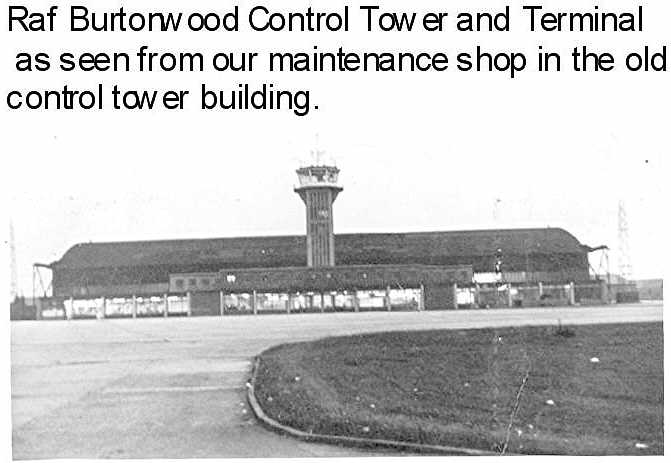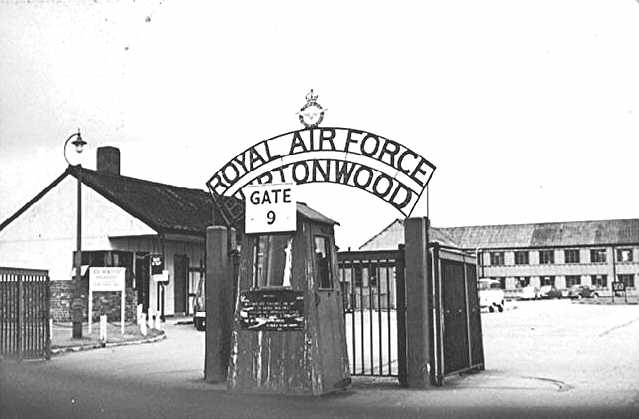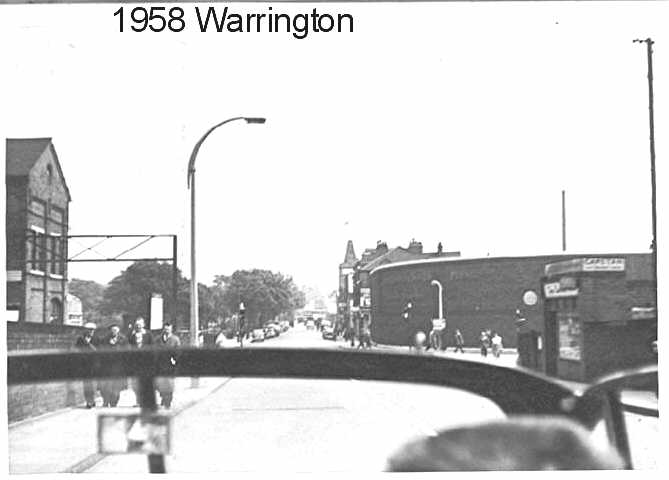 Bob Pugh ....
"The picture above was taken on Liverpool Road from my jalopy.....I had a Morris Minor Convertible when I was at Burtonwood.
Had to give it away when transferred to Brize Norton. We had a million laughs with that old car. Battery was always low and many a time I had to push it, then jump in, catch it in gear, to get it running.

We changed the brakes on it at the hobby shop. Car wouldn't start....one of the guys pulled us with his car...funniest sight you could see...The front bumper and parking light were pulled right off the car.
All we could see was the pull car going away with about 15 feet of rope and the bumper from my car.
Following that episode, I was stopped in town for not having the driving (parking) lights on.
After the warning from the policeman, I would hang a military ' L' shaped torch (flashlight) on the front of the car."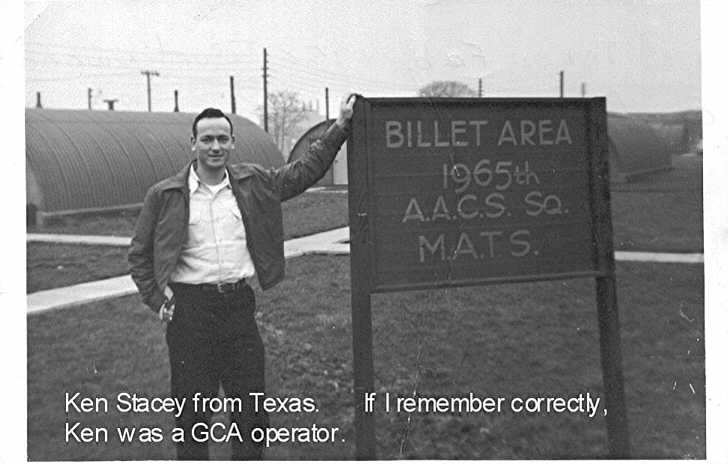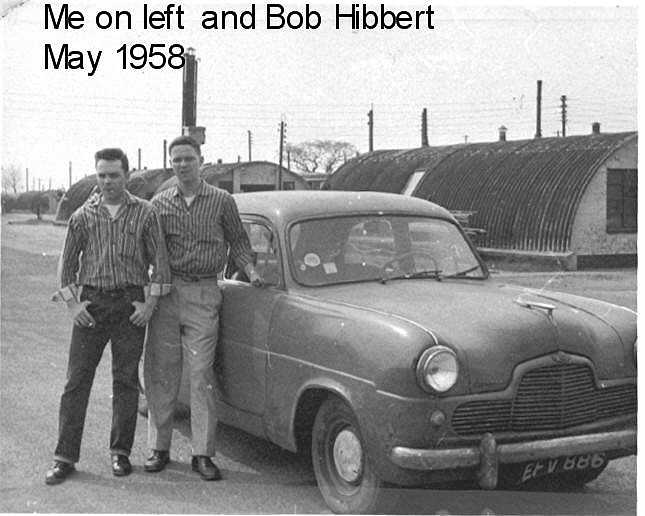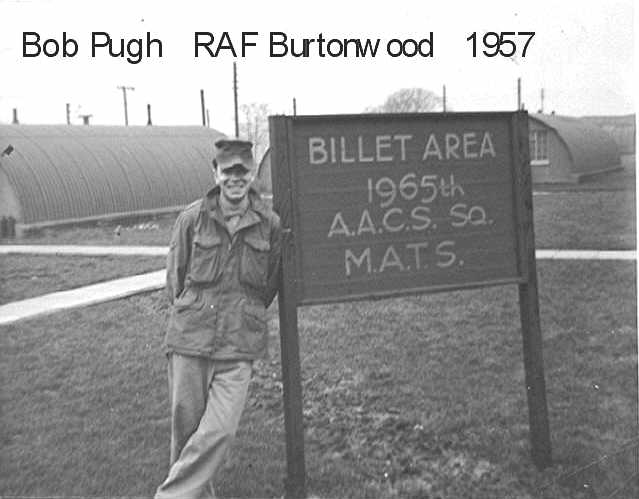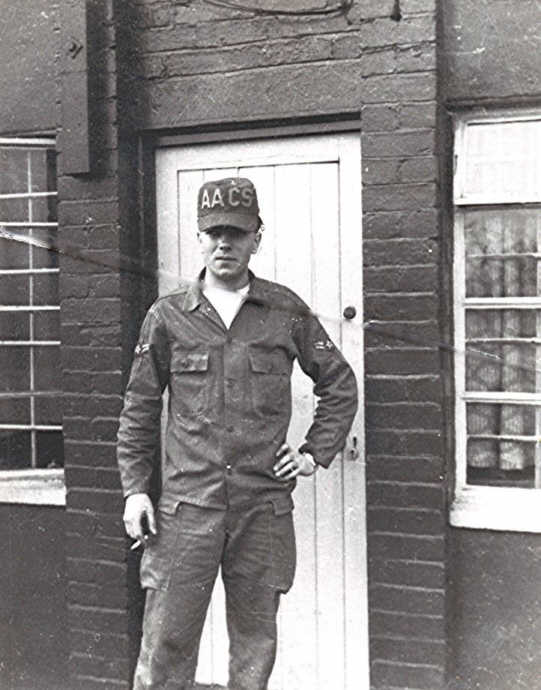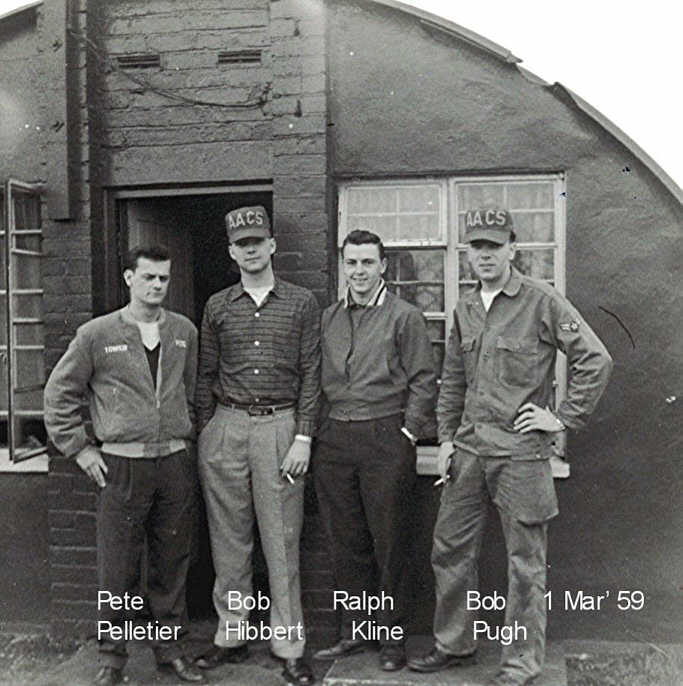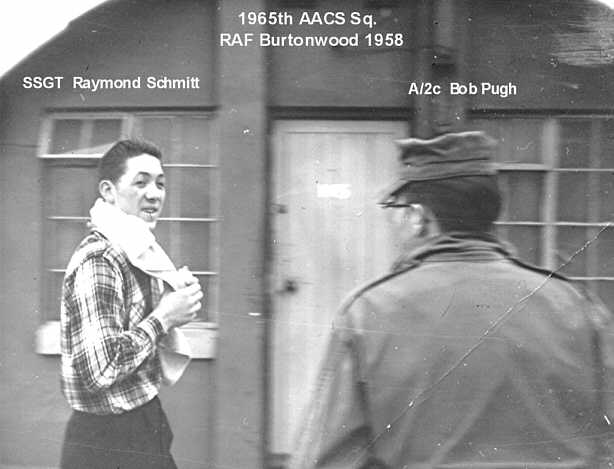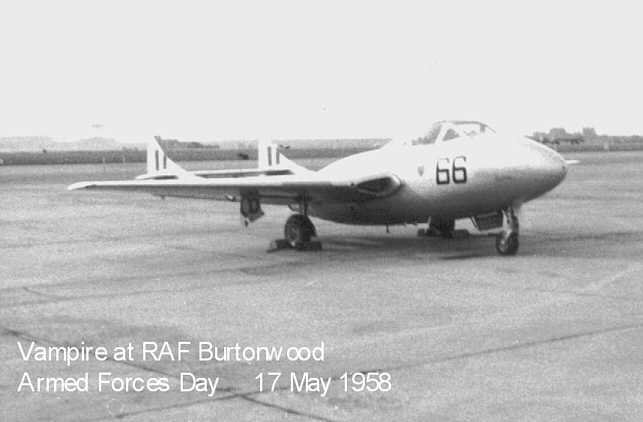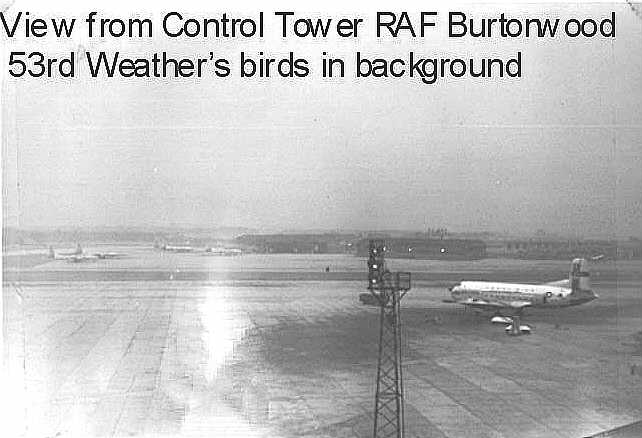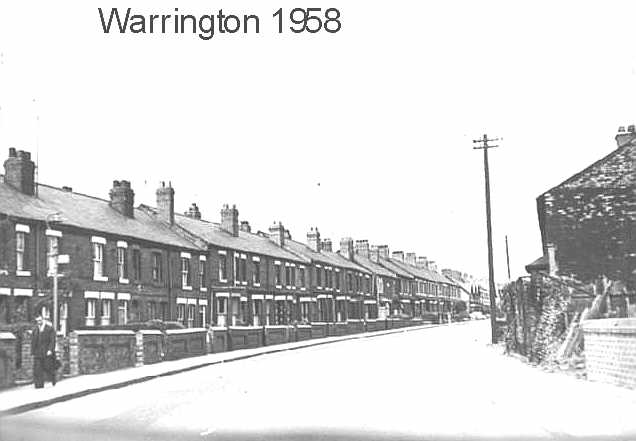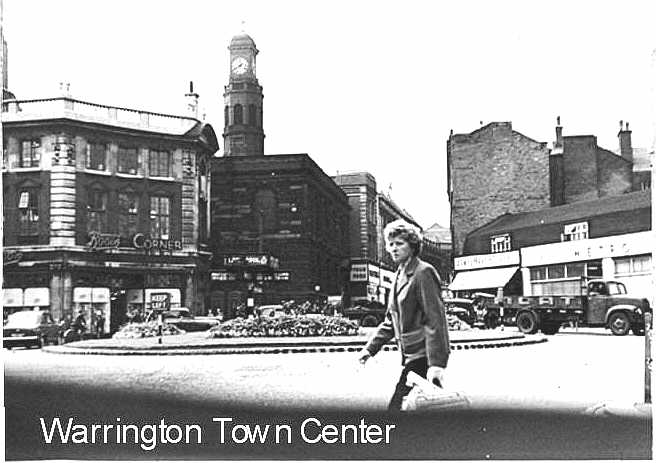 <-------- Click Here to Go Back to Burtonwood Home Page