Record Site Plan of BRD Site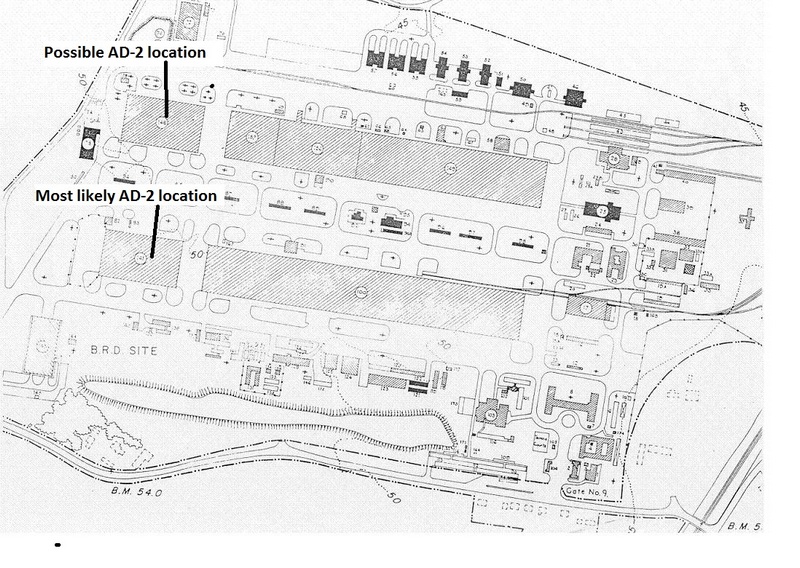 Burtonwood Repair Depot (known as BRD site)
Burtonwood Repair Depot (known as BRD site) was a factory site built to the South East of the airfield and was erected in 1939 & then occupied in 1940 under the control of the Air Ministry (Not the RAF)
The site was later taken over by the Ministry of Aircraft production (MAP) and in 1942 was transferred to the USAAF.
The main entrance to BRD site was gate 9 sited at the South End of Burtonwood Road opposite site 8.
The headquarter buildings was sited just inside the main gate (9).
1 Type 'A' aircraft hangar was constructed on BRD site.
This type of hangar was designed in 1924.
The hangar featured a steel frame with longitudinal ridge and valley trusses for the roof with reinforced concrete and brick infillings for the walls.
The span was 122 feet and the length was 249 feet.
The hangar and associated workshops covered 722,000 square feet.
Along the rear of BRD site were over 30 aircraft engine test rigs running 24 hours a day 7 days a week.
The sound of these engines could be heard up to 2 miles away.
The site also had its own Railway Sidings, Locomotive shed & a short branch line connecting into the main Liverpool to Manchester Railway Line.
Fairey Aviation Company was the parent Company to BRD site.
On September 1940 Curtiss Mohawks arrived there in early 1941 & also at this time technicians from Brewster, Curtiss & Douglas Aircraft Companies arrived there.
4 Subsidiary firms operated on BRD Ltd under Technical guidance being Rovers Radials, Rollinson Radials, Sunbeam Liquid Cooled & British Overseas Airways Corporation.
The site was officially handed complete control to the USAAF on the 21st of October 1943.
Main Gate Entrance to BRD (Burtonwood Repair Depot) Site.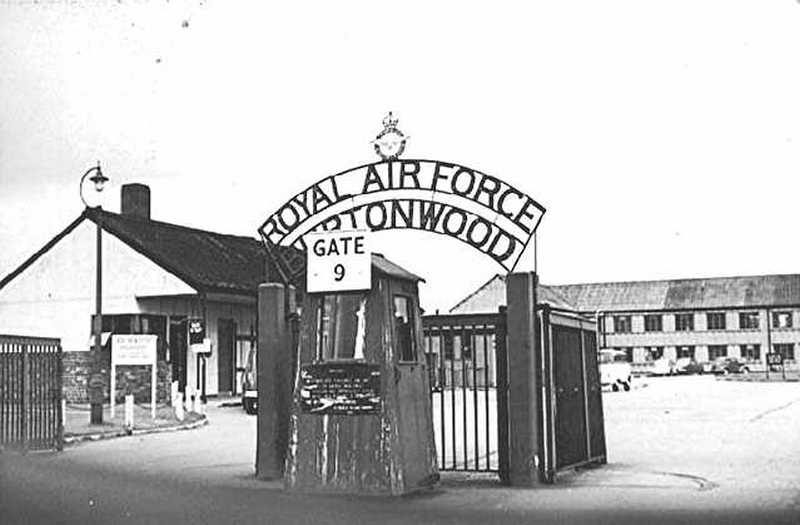 Aerial Photo of The Headquarters Building Just inside the Main Gate (9)
More Pictures etc Coming Soon Regarding BRD Site .....
<-------- Click Here to Go Back to Burtonwood Home Page